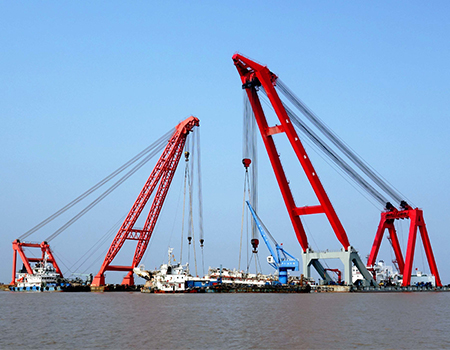 On-site Assistance

Our team are experienced in the assessment of collision,
grounding, fire, unexpected flooding, pollution damages,
as well as structural failure. We are able to provide services
as follows: assess cause and extent of damages, monitor
salvage operations, monitor clean-up operations, arrange
disposal of hazardous items, prepare professional proposal,
liaise with local government agencies, support client representatives
and crew and provide local knowledge and language skills.
Lloyd's Open Form
Capt. Tony Huang is the first Chinese qualified Special Casualty
Representative (SCR), and he is able to deal with incidents in China
or when a Chinese vessel is involved. We are qualified to serve as Special
Representative for H&M or Cargo interests, and / or Special Casualty
Representative for Owners and P&I under the Lloyd's Open Form of
Salvage and SCOPIC clauses.
Continuity and Resolution
Normally, a maritime incident can last for a long time after the event happens
as the ship wreck, pollution, cargoes are required to be dealt with. T&A Marine
provides continuous and appropriate service throughout all stages of the incident
and is always ready to deal with any subsequent issues.